THE JUNO TRAINING MONITOR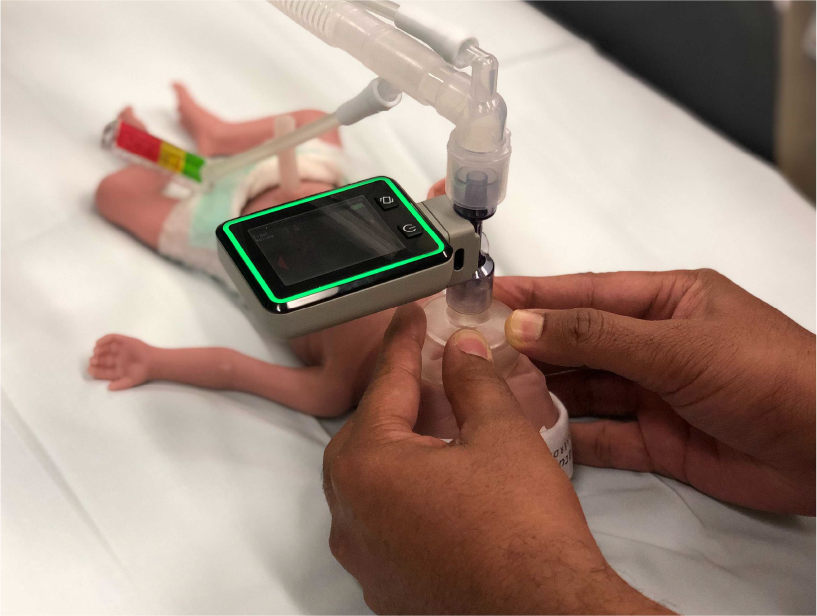 THE JUNO TRAINING MONITOR
The Juno monitor is a device used by healthcare professionals during ventilation training for resuscitation of newborns. It clips between the face mask and the resuscitative device to provide feedback on correct resuscitation technique and performance. The Juno is designed to assist educators to improve the quality and effectiveness of training on neonatal manikins.
Click AR button to view in your space.
The Juno system enables better quality and more frequent resuscitation training, in line with trend towards more regular skills training. The most recent Australian Resuscitation Council's 2016 Neonatal Guidelines recommend that "training requires regular reinforcement, more frequently than annually".
The Juno addresses one of the key gaps of resuscitation training, which is the difficulty of identifying and teaching correct mask technique when there is no objective measure of mask seal. By giving accurate and objective feedback, it enables clinicians to train more effectively and gain confidence in their skills for a real resuscitation.
The feedback provided by the Juno means it can be used without an educator present, allowing clinicians to practice their skills more frequently and ensure skills do not degrade in between more infrequent teams-based or simulation sessions.